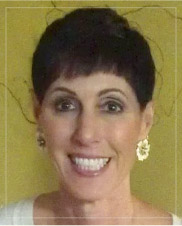 Michele began her career as a Deputy Public Defender, supervising a DUI court and working in the Major Crimes Unit. As an Attorney for the County in the Sacramento and Los Angeles areas, she represented adults and juveniles charged with misdemeanor and felony offenses such as theft, domestic violence, assault, drugs, DUI, vehicular manslaughter and hit and run.
Michele's tenure as a Public Defender provided the strong foundation that is essential to her practice as a Criminal Defense Attorney, not only in terms of developing the requisite breadth and depth of professional expertise, but also in cementing lasting relationships with judges and prosecutors—benefits that are now passed on directly to her clients.
In 1997, Michele opened a private practice specializing in Criminal Defense, with an emphasis on DUIs and DMV proceedings. Over the years, she also contracted with outside law firms working in these areas. Michele's practice continues to focus on adults and juveniles charged with Criminal or DUI offenses, her caseload encompassing a robust spectrum of charges and administrative proceedings.
Individualized attention and responsiveness are hallmarks of Michele's relationships with her clients; regardless of the circumstances surrounding your legal matter and in whatever stage of the judicial process you find yourself, Michele brings her range of experience to bear in your unique situation.Michele will personally handle all aspects of your case, providing you with the peace of mind that comes with ease of access and open communication.
Michele is an active member of Avvo, the Los Angeles County Bar Association, the California Public Defenders Association and the California DUI Lawyers Association. She also participates in The Esquire Network (TEN) and the Women's Professional Business Group.
Experience and Education
Criminal Defense and DUI Attorney, Michele T. Ferroni, Attorney at Law
August 1997 – Present, Pasadena, CA
Michele represents and personally handles the cases of those charged with Criminal and DUI offenses, including misdemeanors, felonies and DMV proceedings. She has worked concurrently with the DUI firms of Lawrence Taylor, Inc., and The Law Offices of Todd Landgren.
Criminal Defense Attorney, Law Offices of Chase & Miller
July 1995 – August 1997, Sherman Oaks, CA
Michele represented clients in all aspects of felony, misdemeanor and juvenile delinquency cases throughout courts in Southern California.
Criminal Defense Attorney, Los Angeles County Alternate Defender's Office/Alternate Defense Counsel
1993 – 1995, Greater Los Angeles Area
Michele represented indigent clients in misdemeanor and felony cases from arraignment through jury trial.
Deputy Public Defender, Sacramento County Public Defender's Office
1987 – 1992, Sacramento, CA
Michele represented court-appointed clients in misdemeanor, felony, DUI, juvenile delinquency and dependency cases from arraignment through trial. She also supervised a DUI court.
Juris Doctor (JD), Law
1989, Lincoln Law School, California State University, Sacramento
Bachelor of Arts (BA), Criminal Justice
1982, California State University, Sacramento
Civic & Other Interests
Michele is a lifelong athlete; she especially enjoys team running events and exploring Southern California's abundant natural beauty with various local hiking groups. Her favorite philanthropy is El Nido Family Centers, which she supports through charitable contributions and pro bono legal advice.